How to drink?
#cool #shot #sling #mix
30ml Tofka - Top up with Ginger beer/ale - Squeeze of Lime
Method: Fill glass with cubed ice. Add the Tofka and top up with the ginger beer. Add a squeeze of lime and garnish.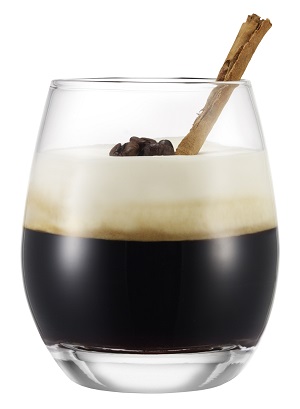 A take on the hugely popular espresso Martini.
35ml Tofka - 15ml Dark Rum - 1 espresso shot - 25ml milk
Method: Shake all ingredients hard with cubes ice. Strain into a sling or latte glass and garnish with coffee beans.
Banana Toffee Espresso Martini
10ml Toffee Vodka @tofka_vodka - 15ml Banana Liqueur -
15ml Home made Banana Syrup - 20ml Cold Brew Espresso Liqueur - 60ml Espresso
optional -10ml Cream
Ice & shake hard.
Topped with Toasted Coconut & Oven Crisped Chocolate Brownie Crumbs.
Courtesy of @cocktailsmandurah